In 2015 Wesley Uniting Church at Kent Town celebrated 150 years of Christian witness. As part of the celebrations a book, The House of God – The Gate of Heaven has been written.
The book which was launched at Prince Alfred College on July 18th 2015, is the first comprehensive and illustrated account of the history of the Wesleyan Jubilee Church at Kent Town. It was written by Dr Marlene Edwards to mark the 150 Year Anniversary of the church.
The book is divided into three sections, and includes a gallery of photos of clergy who have ministered at  The Kent Town Methodist/Uniting Church 1865-2015. The author has drawn on Methodist literature and papers, church publications and Australian newspapers, reports, promotion materials. invitations, and autobiographical accounts (verbal and written), as resource for the book.
The House of God – The Gate of Heaven is available for purchase from Wesley Uniting Church at a price of $20.00.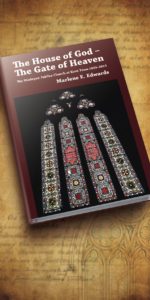 Wesley Uniting Church would like to thank Prince Alfred College and Patritti Wines for their sponsorship of The House of God – The Gate of Heaven book launch.