Welcome
Welcome to the website of Wesley Uniting Church Kent Town.
We seek to be an accepting, inclusive community of love, care and faith.  We honour and accept the diversity reflected in our congregation and offer everyone the freedom to explore and deepen their faith as we worship, reflect on scripture and grow in our understanding of Christian discipleship.
No matter who we are or where we are on life's journey, the mission of our congregation is to share God's love in a spirit of openness and acceptance, reaching out to the people in our Church, our neighbourhood and beyond.
Service
We invite you to worship with us at 10:00am any Sunday morning. Worship at Wesley is shaped by a traditional liturgy with a contemporary focus.  Choral music, pertinent preaching and generous hospitality are key elements in each service.  Our services are enriched by the music of a substantial pipe organ, the historic architecture and beautiful stained glass windows.  The building can accommodate 1100 people.  You will find our many events on our calendar.
Life Events
If you are visiting this website because you are considering a wedding or a baptism, please feel free to contact the church office on 8362 2544 during office hours or email office@wesleykenttown.org.au.
If you wish to explore matters of personal faith or conduct, or are seeking a place for healing or a spiritual home please contact either Mark or Andrew knowing that you are always welcome. Contact details are below.

Contacts
Wesley Uniting Church is located on the corner of Fullarton Road and Grenfell Street, Kent Town just near the beginning of the Norwood Parade.
Church Office:
The church office is currently unattended but please feel free to leave a telephone message or send an email and we will contact you to attend to your enquiries.
office@wesleykenttown.org.au
PH: 8362 2544
The House of God – The Gate of Heaven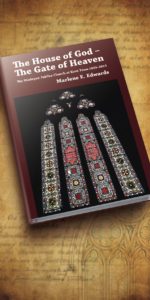 Originally founded by the Methodist church Wesley Uniting Church has had a significant place in the life of South Australians for over 150 years.  During 2015 we celebrated our first 150 years.
If you are interested in this history you may purchase our recently published book, The House of God – The Gate of Heaven: the Wesleyan Jubilee Church at Kent Town 1865-2015 authored by Dr.  Marlene E. Edwards.
It may be purchased for $20.00 by calling the Church Office (08 8362 2544).
Click here for more information